Products Category
Products Tags
Fmuser Sites
Question list Questionnaire for building Digital Microwave Link System (DSTL)
Date:2017/11/24 15:09:30 Hits:
Example of digital studio microwave link system: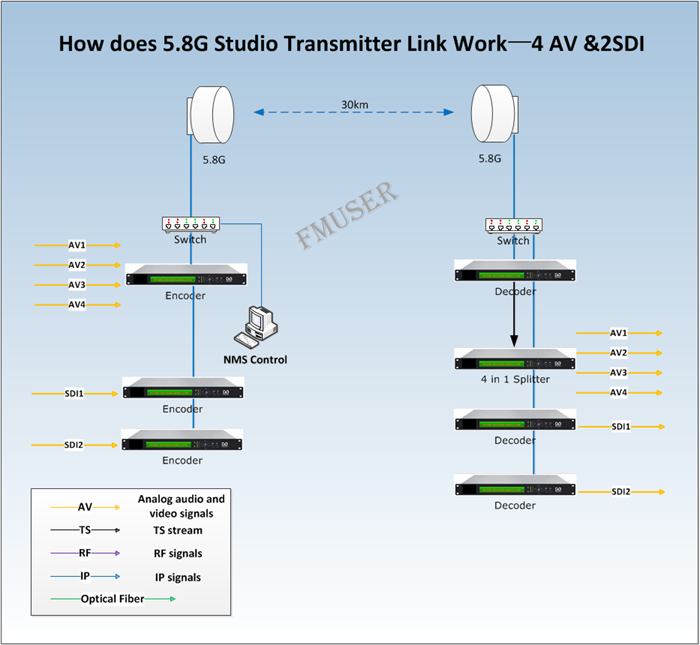 If you need similar system, please submit the following information to use by email to rita@fmuser.net to get a quote.
1. What are the output interfaces of the programs?
2. How many HD and SD program should the link system transmit?
3. How far is it between the two sides?
4. How high can the antenna be put up of each side?
5. What's the resolution of the program? Please choose from below:
1920*1080*60p
1920*1080*59.94p
1920*1080*50p
1920*1080*60i
1920*1080*59.94i
1920*1080*50i
1280*720*60p
1280*720*59.94p
1280*720*50p
720*480*59.94i[N]
720*576*50i[P]
Leave a message
Message List